Alhamdulillah,
Our students at CPSA had the great opportunity to join community members, activists, and The Council of Islamic Organizations of Greater Chicago (CIOGC) for Illinois Muslim Action Day in Springfield, Illinois.
Among the legislative agenda items CIOGC and the team addressed were helping protect immigrant minors who are being separated from their parents, providing confidentiality to a person's immigration status when seeking justice in a court of law, and enabling immigrants to access state facilities for services without fear of being arrested by federal immigration officials.
Illinois Muslim Action Day served as an opportunity to share concerns about Islamophobia as well as address the matter of all citizens and residents being counted in the forthcoming federal census. Governor J.B. Pritzker was receptive to working with the Muslim community and advancing interests common to all citizens of Illinois.
Hear what our students had to say:
Saurim Khan: Page for Senator John J. Cullerton

"I got a chance to observe how the Senate works first hand. I observed bills being passed on the floor and sat in meetings with Senator Cullerton."
Fatima Ala: Page for Representative Grant Wehrli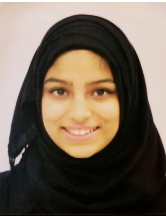 "I got to witness debates first hand and it was an amazing experience! This is a wonderful program by CIOGC that is needed for the benefit of the Muslim community especially our youth. I learned a lot , gained first hand experience and unique, and hope to do this again next year inshAllah."
MashaAllah!